Jean Adams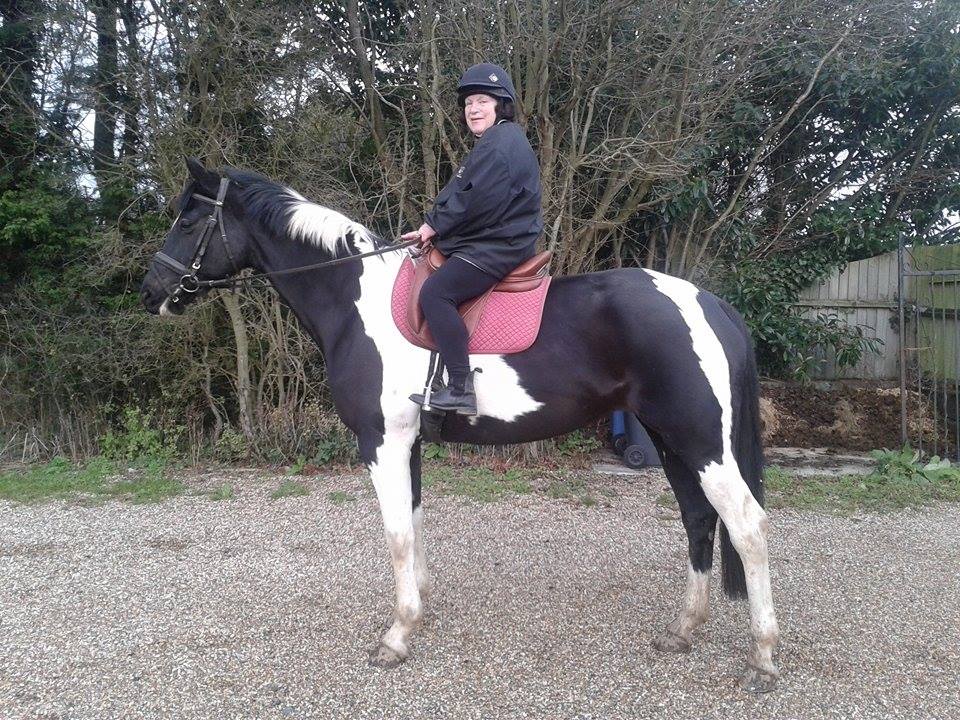 Not all Superheroes wear lycra – some wear jodhpurs

Jean Adams is an extraordinary lady. Before ill health took hold Jean was a regular volunteer at her local Riding for the Disabled group. Then Jean became very ill indeed, suffering from multiple medical problems which has resulted in numerous trips to the hospital, sometimes for long periods of time.
Knowing, from her own experience, the physical and mental benefits of riding Jean is now on the other side of the saddle so to speak. She is a rider at the Woodbridge and District RDA. But not content to just ride Jean is fund raising for the charity, people and horses that she holds so dear.
On Saturday 12th August Jean is attempting a 16 mile sponsored ride on her daughter's horse Katie. Jean feels that her health has benefitted significantly since she has been riding again and as a keen horsewoman of many years knows that this will be a challenge.
But this is a challenge she feel more than up to and she joins an ever increasing line of Woodbridge and District RDA Superheroes who have collectively raised over £15,000 so far this year.
Clearly underpants are worn over jodhpurs at our RDA.
Jean's sponsored ride begins outside the RDA (Woodbridge and District Group) on Saturday 12th August at 1pm.
Pettistree Hall Farm, Sutton, Woodbridge IP12 3EH.
Jean's ride will go from Sutton to Hollesley, then Bawdsey and back to Sutton via Alderton.
People can donate on Jean's mydonate page, just click.