Legacies
Please remember us in your Will and help us to change lives.
A legacy to your local RDA will help to ensure that future generations can benefit from the therapy, achievement and enjoyment of riding and carriage driving.
If you would like to know more about leaving a legacy please download the PDF
Please ensure that your solicitor is provided with our full name, address and charity number as follows:
RIDING FOR THE DISABLED (WOODBRIDGE & DISTRICT GROUP)
CEDARWOOD, HOLLESLEY RD, ALDERTON, SUFFOLK IP12 3BB
REGISTERED IN ENGLAND 6421182 REGISTERED CHARITY 1127627
Choosing a Solicitor.
Why choose a WIQS accredited practice?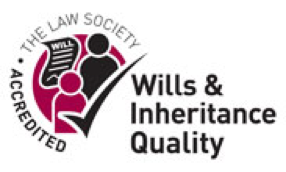 WIQS is only open to law firms and other organisations that are authorised and regulated by the Solicitors Regulatory Authority. As a minimum the senior responsible officer or head of department must have at least three years' experience of will drafting or estate administration.
WIQS accredited practices must follow best practice procedures to meet the highest standards of technical expertise and client service in accordance with the WIQS Client Charter. In particular, accredited firms and organisations should:
not pressure you into buying more complex advice that is not in your best interests




provide a wills and probate service tailored to your needs. The process, options, costs and likely timescales will be explained to you




keep you up-to-date using your preferred method of communication




complete mandatory training on the WIQS standard as well as show continual compliance through annual re-accreditation and ongoing enforcement checks by the Law Society



Go to the Law Society website for more information at:
http://www.lawsociety.org.uk/for-the-public/using-a-solicitor/quality-marks/wills-inheritance/