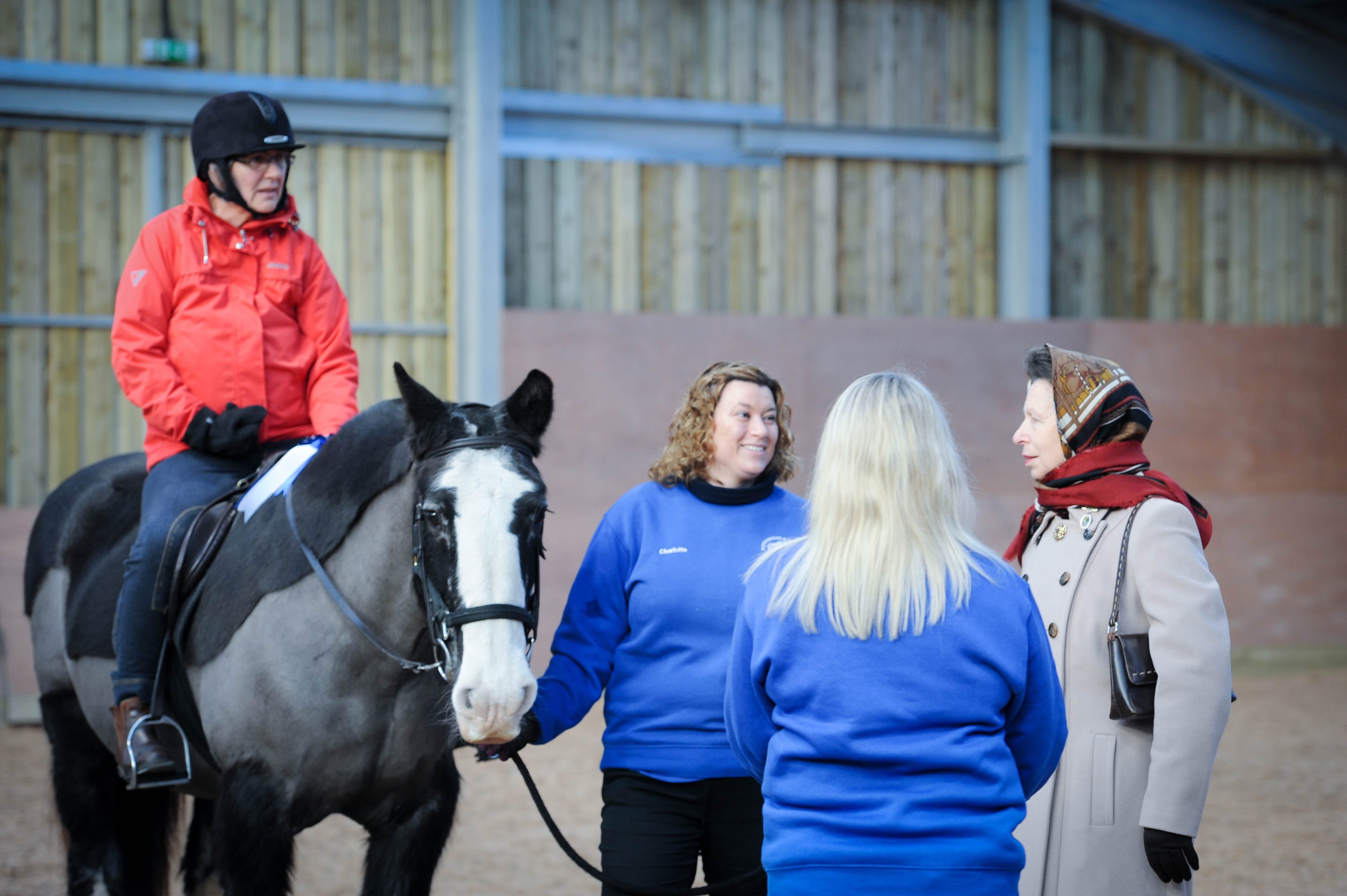 Riding



Our Group operates six days a week and provides remedial therapeutic riding and carriage driving for people with physical and/or learning disabilities of all ages. We also offer a range of other activities including Horse Care & Stable Management courses and activities suitable for those living with dementia.
The simple pleasure of working with horses is the cornerstone of all RDA activities. From that starting point everything else flows – be that freedom of movement, gaining confidence, building relationships, receiving life-enhancing physiotherapy or achieving individual goals.
About our riding activities

Medical professionals recognise that there are significant therapeutic benefits for the rider. The warmth and three dimensional movement of the horse is transmitted through the rider's body, gradually making it more relaxed and supple, strengthening core stability and improving balance, posture and co-ordination.
Riding offers an element of risk, often denied to many people, especially those who have been affected by an accident or serious illness and offers them the chance to regain mobility and a sense of achievement. People with congenital disabilities discover a new freedom in movement. Those with progressive diseases can retain mobility and remain active for longer.
How much does it cost?
For our sessions, we suggest a minimum donation of £12 per session/per person for both riding and carriage driving. However, if you would like to make a larger donation then this is always welcomed.
Participants aged up to 25 may be eligible for RDA sessions funded by Activities Unlimited. Parents, carers and young people can also apply for a Special Educational Needs and Disability (SEND) Personal Budget, which can be used to fund activities that contribute to an Education, Health and Care Plan (EHCP). If you have any questions about Personal Budgets please email localoffer@suffolk.gov.uk. We are able to accept payments using prepaid cards provided to you by Suffolk County Council.

Want to come along or know more?
Our riding sessions are run during school term time (you can check terms dates here) and start at 10a.m. (9:30 on Saturdays). If you are interested in joining us or would like more information then please call 01473 737087 or email us at enquiries@rdawoodbridge.org.uk

Update: May 2022
We have reopened our waiting list for new riders aged 18 and over. If you are interested please complete this application form (also available in PDF format) and return it, by post or email, to the address on the form.
Due to a high number of applicants, our waiting list for new riding participants is currently closed for riders under 18 years of age. We keep this under regular review and will re-open applications as soon as it is possible to do so. In the meantime you may wish to check with other RDA groups in the local area:

https://www.rda.org.uk/rda-groups/.